I'm currently in Jinhong, China, a town on the Mekong River. It's located in the Xishuangbanna region of Yunnan province, near the border with Laos and Burma. The town has a proper Southeast Asian feel, with palm tree-lined streets and heavy, hot air. Today is my last day here, so I humbly offer you these photos for your perusal.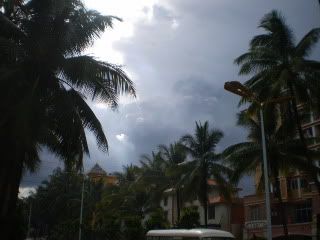 A thunderstorm in the making. Or is it a picture of God, like on those Christian posters from the 80's?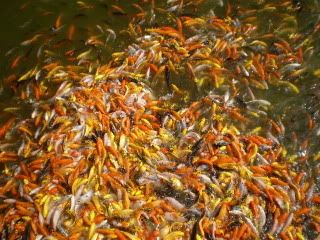 A boil of Koi.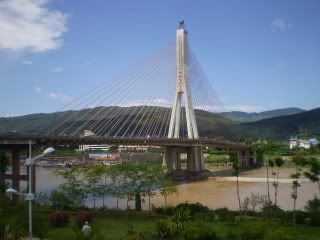 A bridge over the Mekong, or Lang Can Jiang, as it's called on this side of the border.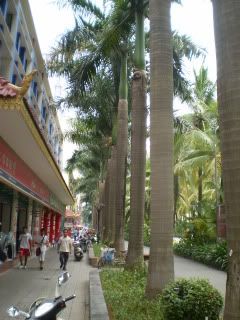 The palm trees offer much needed shade from the afternoon sun.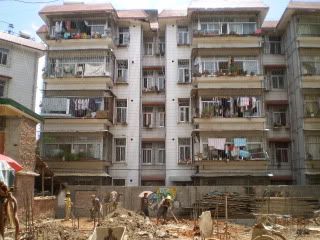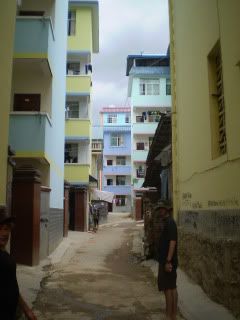 Buildings of Jinhong.
Even China has crazy homeless people. Communist utopia has yet to be realized.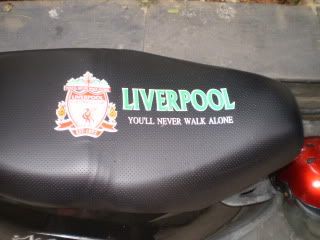 The Mighty Reds' reach makes it to the banks of the Mekong (for Scouser Stu).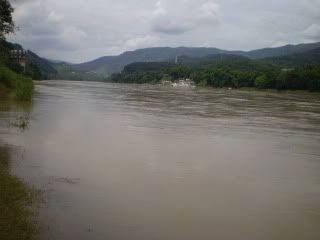 Big river. The rainy season in full effect.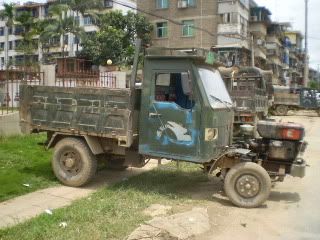 This is the preferred mode of local transporation.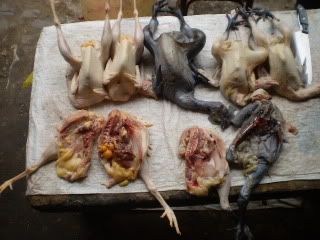 I love chicken, even when splayed out in a filthy market.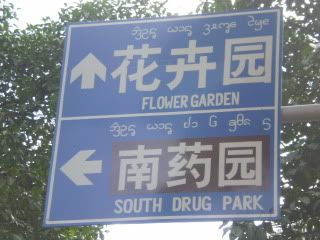 Our little hotel is convenient located next to the "Drug Park." That's my kind of joint.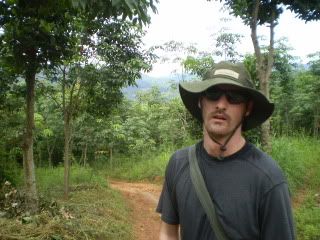 Sam and me, tired, hot, and covered with man-sweat, after bicycling up a mountain on the other side of the river.