As part of my general Yunnan travel craziness, I, along with my group of scumbag compatriots, went on a three-day jungle/hill tribe trek into the hinterlands of Xishuangbanna. We hiked, swam, drank, and ate steamed bees. I'll do a detailed travelogue of this trip in the near future, but for now you can check out these pics: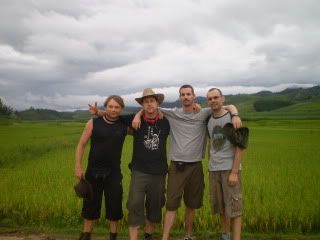 Lock up your daughters and your livestock.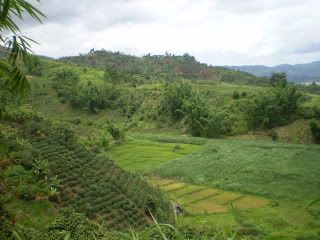 It was muthafuckin' GREEN out there.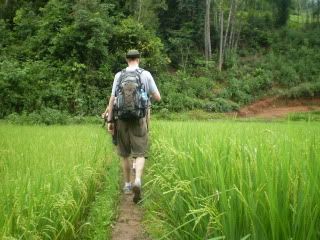 Angry Steve angrily crossing a stream.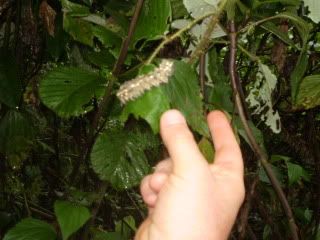 Big-ass bite-you-looking caterpillery insect thing.
Idyllic countryside.
Hill people preparing tobacco.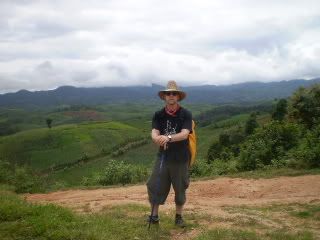 Me looking all jungle hike-y.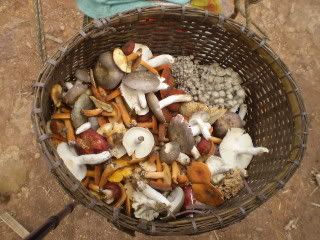 Mushrooms were everywhere.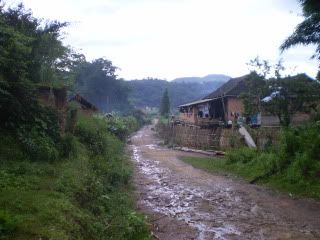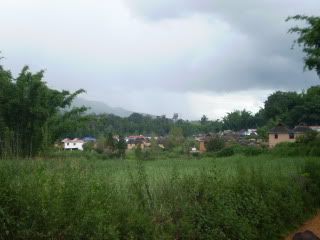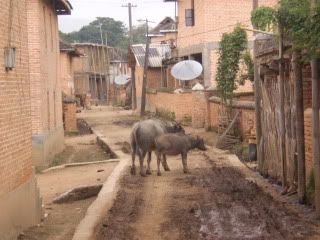 The first village we stayed in.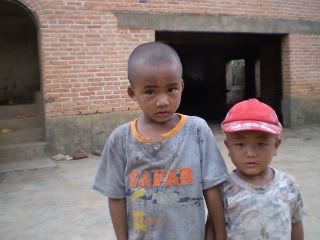 Lice-ridden children.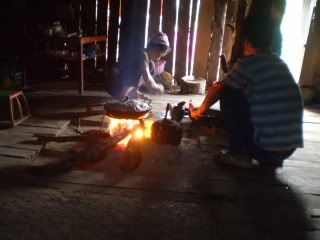 Our hosts cooking breakfast.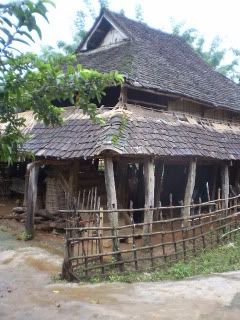 This is where we crashed the second night. Underneath was a very nasty dog with a clatch of puppies. She nearly gnawed my balls off during a middle of the night pee run. The urinal was the whole underpart of the house.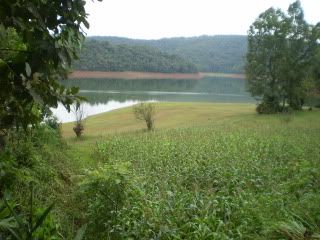 Lake. We swam in it. It was nice but I lost my watch.
One of many babies. The "one child" policy doesn't apply to China's minority groups.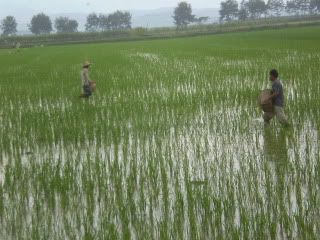 Rice farmers spreading fertilizer, I think.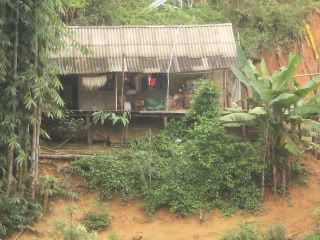 Typical hillside abode.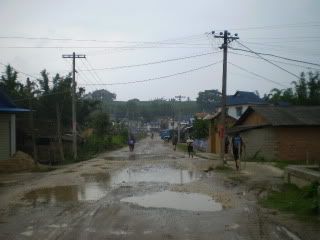 Another village at the end of the trek.