I recently went on a three-day trek into the hills of the Xishaungbanna region of Yunnan. Our first stop was a crazy market in the town of Menghai. I've been in Asia for five years now and have seen A LOT of markets, but this one may be the most impressive, in terms of variety, color, and the exotic.
Minority hill tribe woman with disturbing overbite, 17 years old. They age quickly in the hills.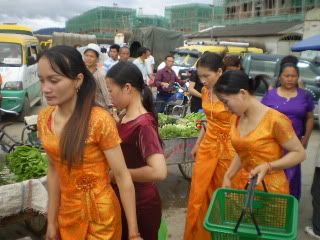 Orange clad girls.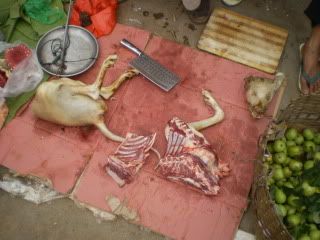 Dog. It's what's for dinner.
Ducks!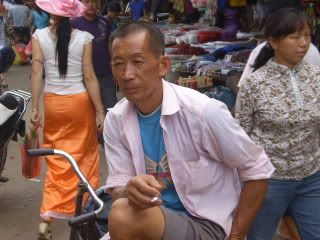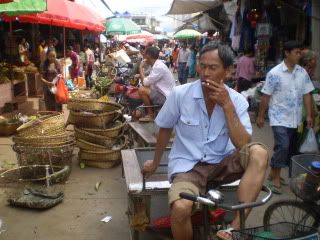 Old boys.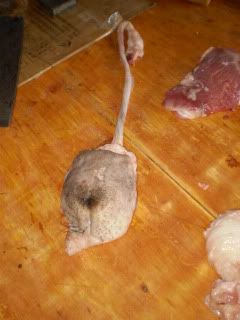 This is literally the ass of a pig, complete with intact pigshit tube. Is it for food, or "recreation?"