On our first visit to the top of Mt. Geumjeongsan, we had ascended in a cable car and hiked from the South to East Gate. It was an all-day excursion, but we were only able to see a fraction of the gigantic mountain fortress which extends across the summit. So we vowed to return. Our second trip up this incredible mountain would start at the Northern Gate, bring us to Godangbong Peak and end with a well-deserved feast in the village of Sanseong.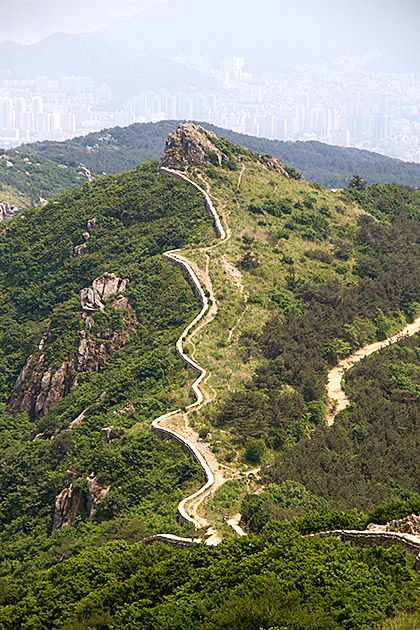 A trail found on the side of Beomeosa Temple leads through a bizzare rock field in the forest, before turning uphill. We climbed for nearly an hour until arriving at the fortress' North Gate. Our legs were already rubbery and the day of hiking hadn't really begun yet! Before setting off, we took a break at the ancient gate, which is topped by a gazebo and had recently been renovated.
From the North Gate, the walk to Godangbong Peak took about 90 minutes. Halfway there, we took a small detour to the Geumsem "Golden Well", a rock formation in the shape of a bowl which collects rain water. This is where the golden fish who gave Beomeosa Temple its name descended from heaven. We had to use a set of knotted ropes to get up and over the rock. On the way down the other side, my foot slipped and I came crashing down. Luckily, I escaped with just a skinned elbow and bruised ego, but have made a mental note to remove "Mountain Climbing" from my list of future activities.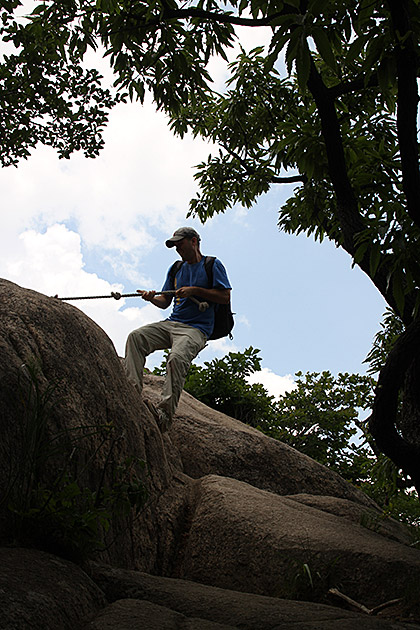 Looking good, 3.54 seconds before slipping
At 801.5 meters above sea level, Godangbong Peak is the highest point on the mountain, and the views over Busan were stunning, even though the day was somewhat hazy. From here, you can see the walls of the fortess and gain a good sense of its immense size.
After returning to the North Gate, we continued on to the Fourth Watchtower, passing Wonhyobong Peak along the way, which is a hill most notable for its amazing view of the curving fortress wall. The path connecting the North to the East Gate is extremely popular — there were a ton of other hikers, and this was on a Tuesday; it must be awful on summer weekends. But at the Fourth Watchtower, we took a detour to the south and the crowds disappeared. The path to Jangdae led us softly downhill through some beautiful forest areas. Jangdae is found roughly in the middle of the fortress and served as its command post. Today, it's a secluded and comfortable place to take a rest — which is exactly what we did.
From Jangdae, we found the road which brought us to Sanseong Village, famous for its cuisine. Black goat, duck bulgogi and a rice liquor are the local specialties. We grabbed a bottle of the liquor, ordered a heaping portion of duck bulgogi and sat down outside at a great restaurant overlooking the river valley, to eat our richly deserved meal. We had combined this hike with our visit to Beomeosa, making this an unforgettable, but very, very long day.
Location of the North Gate | Godangbong Peak | Jangdae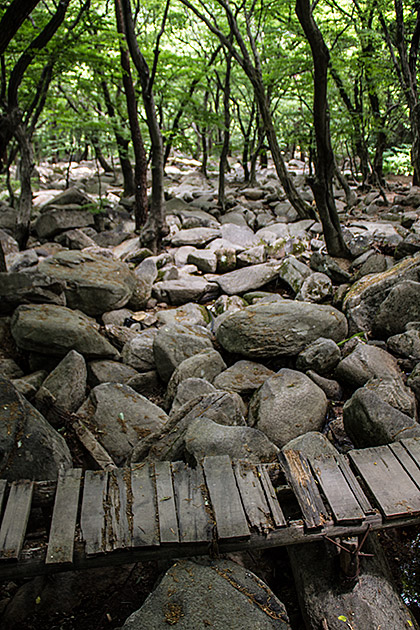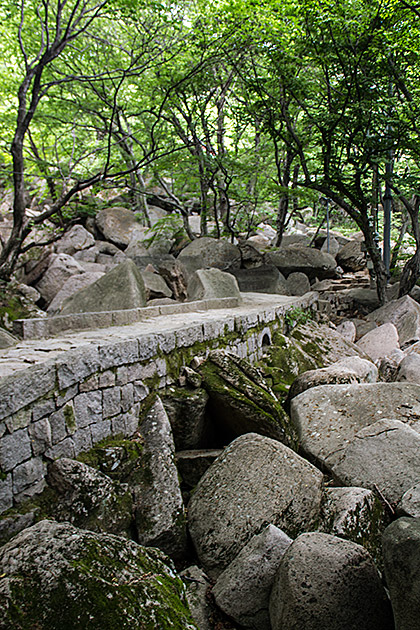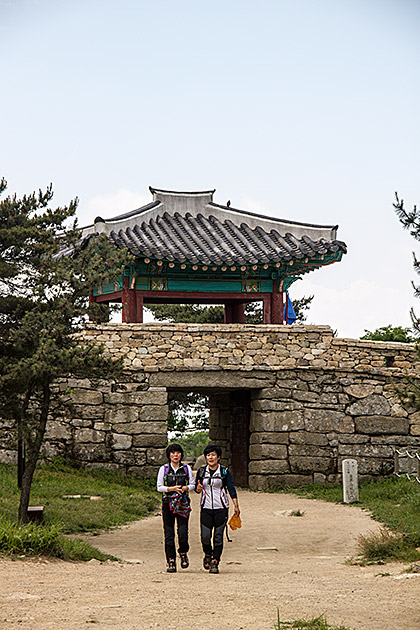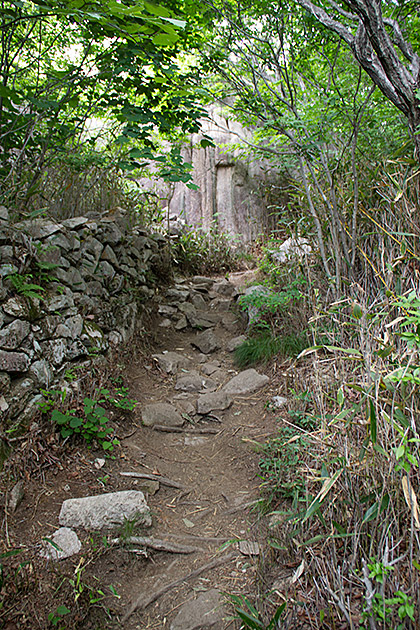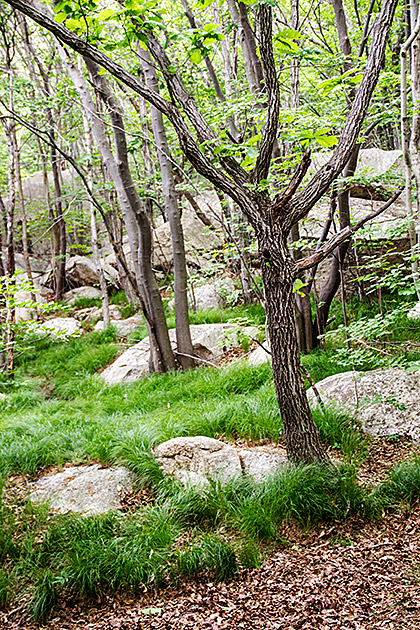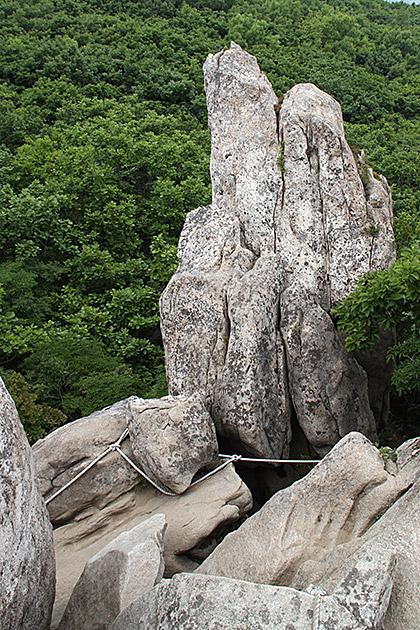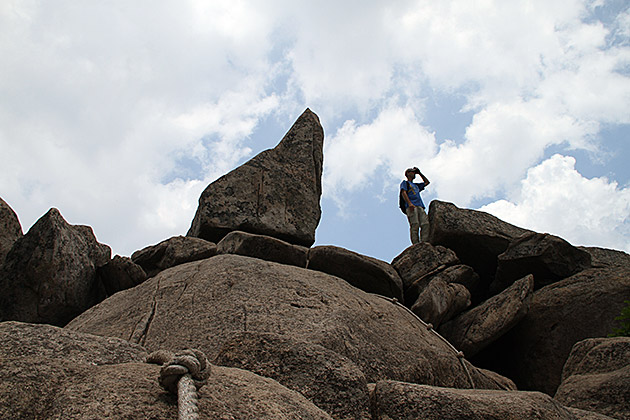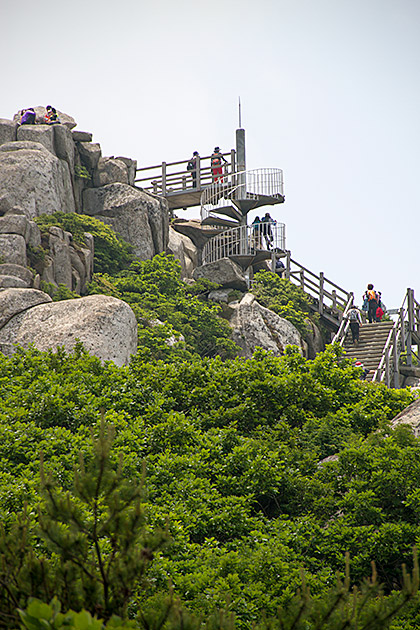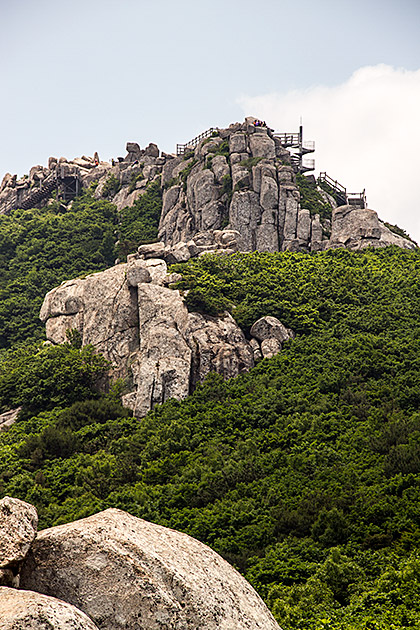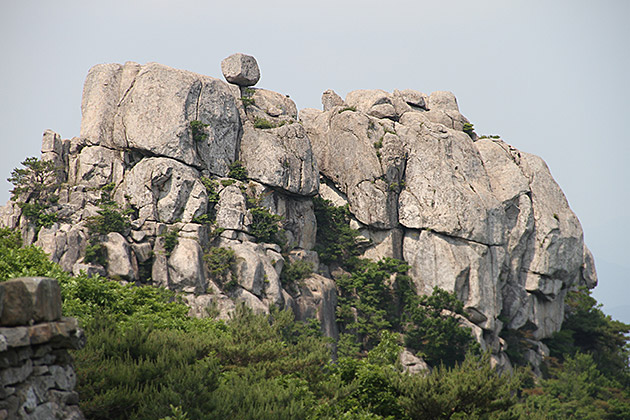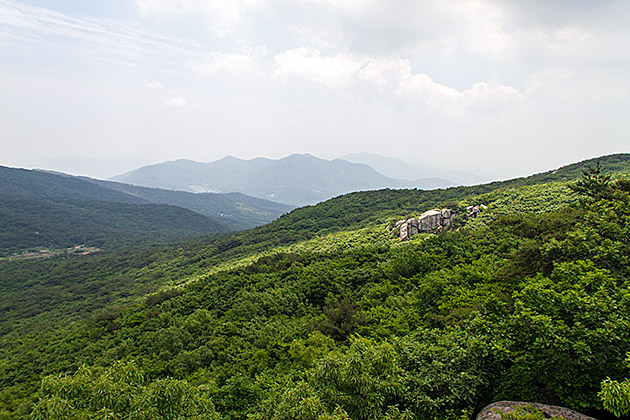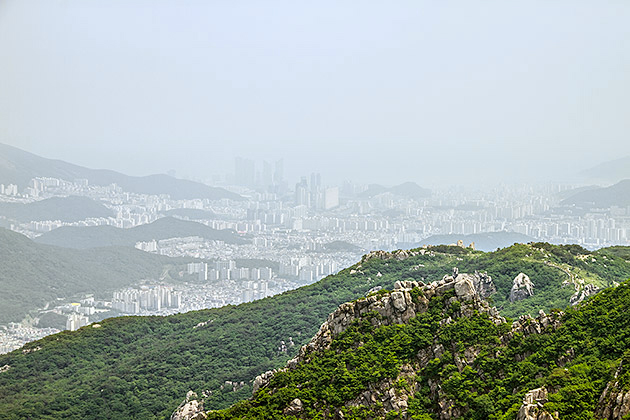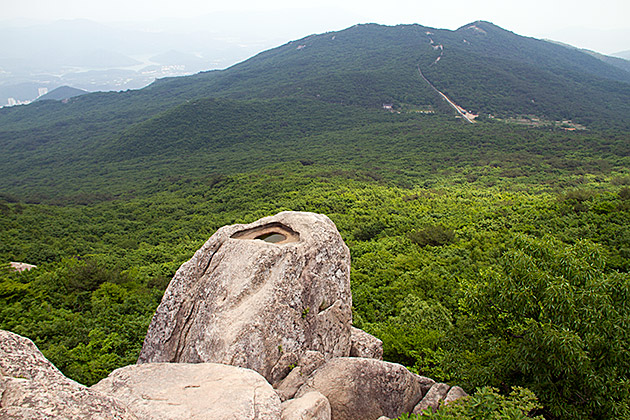 The Golden Spring of legend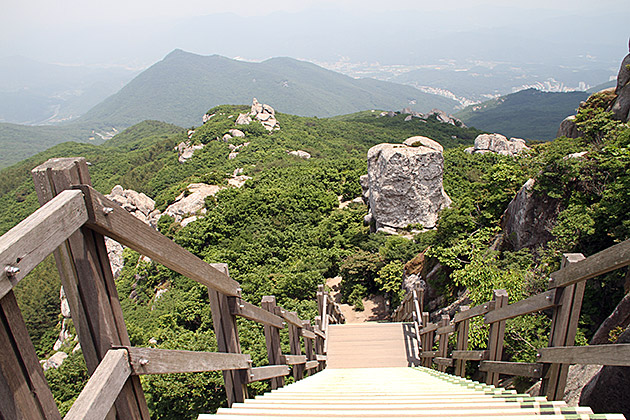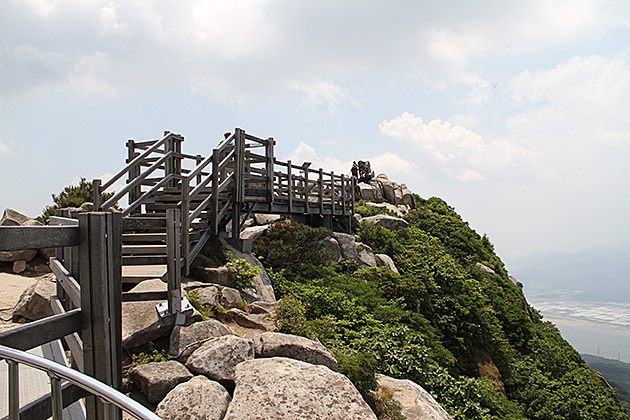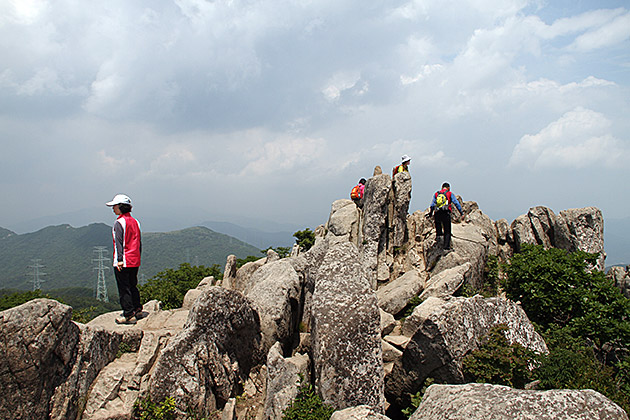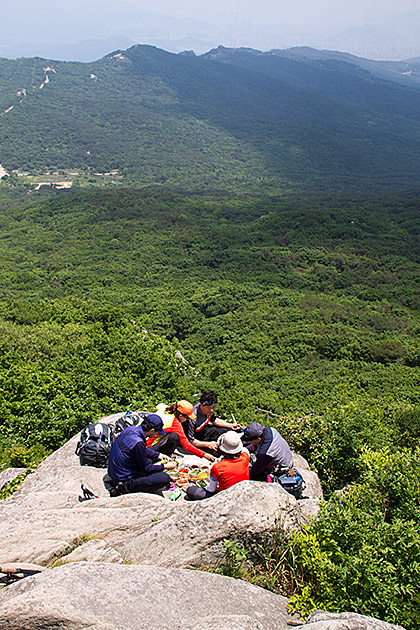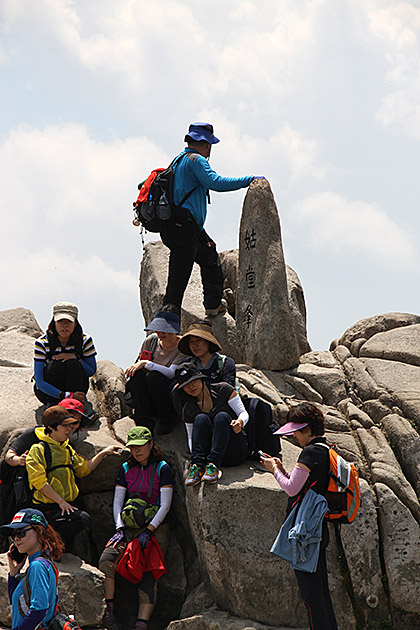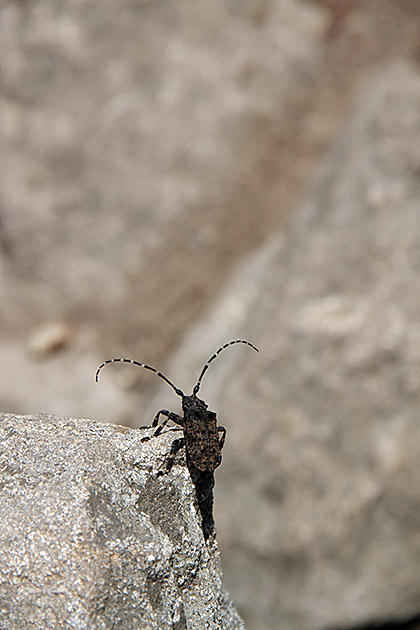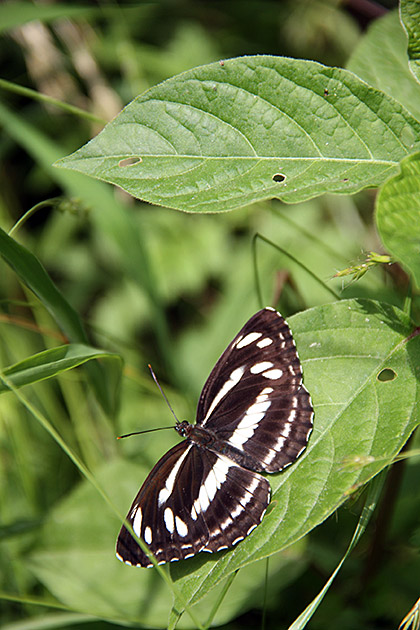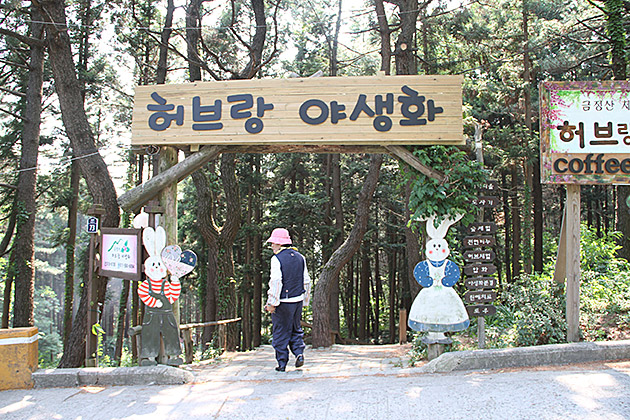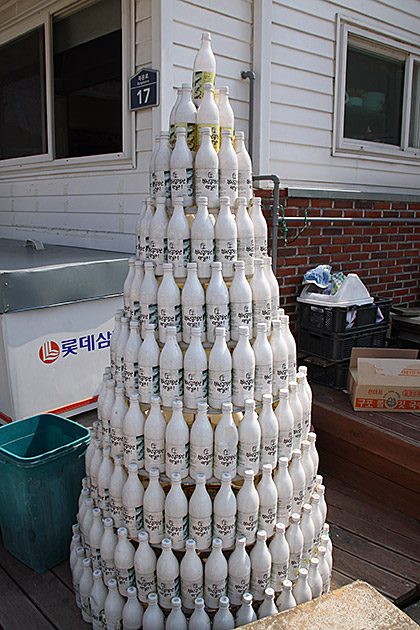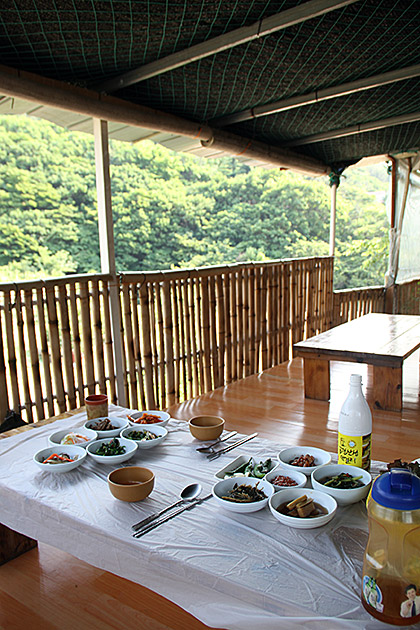 —
We're Jürgen and Mike, from Germany and the USA. Born wanderers, we love learning about new cultures and have decided to see the world... slowly. Always being tourists might get lame, but eternal newcomers? We can live with that. So, our plan is to move to an interesting new city, once every three months. About 91 days.
Previously, We Were In ...

Subscribe

Tip Jar

If you've gotten some use or enjoyment out of our site and want to contribute to our journeys via Paypal, please don't hesitate! We don't have any sponsors, and appreciate support from our readers.