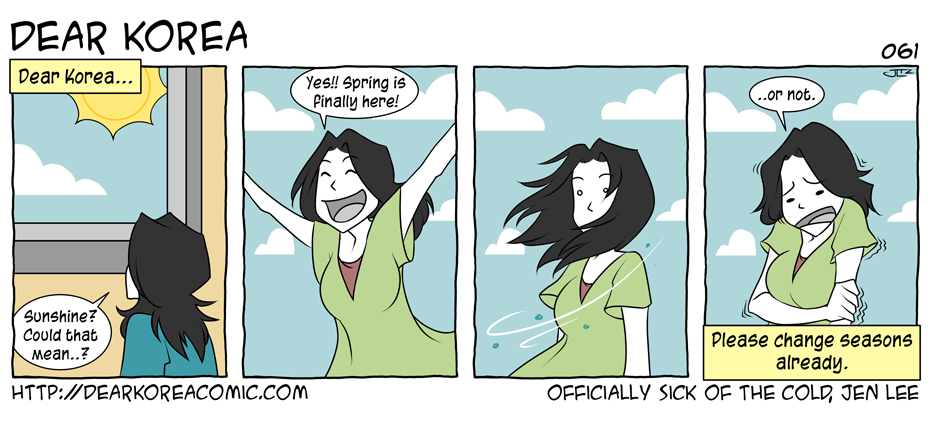 I love the cold much more than I should. When you take into consideration that I'm from Texas, it makes even less sense. That being said, I think I'm kind of ready for winter to be over now.
Spring in Korea is quite lovely, and I think I speak for everyone here when I say that it needs to hurry up. Yes, its arrival will probably lead to my allergies acting up like they never have before (they only act up when I'm in an Asian country), but at least I won't have to wear my jacket anymore. I'm even willing to take hoodie weather at this point.
At least the chill in the air means that the fish bread carts will be out for a few more days. I'll be sad to see them go.
—
Jen Lee's Dear Korea
Got any questions, comments, or maybe even some delicious cookies you want to send through the internet? Feel free to contact us at dearkoreacomic at gmail dot com.

You can also leave comments on the comic's Facebook Page!