Below is the Koreabridge Photo Archive of Contests and Galleries.
Contests
---
Photo Archives
1998~2003

Pusan Palooza

June 5, 2003


The BIRPS Cup

May 24, 2003


Damage from Typhoon Maemi


Halloween 2002


Daeborum 2003

Full Moon Day


Buddha's Birthday @ SanggwangSa


Vinyl Underground Opening

Jagalchi Fish Festival 2002


The End of the Rodeo

Feb. 12, 2003


World Cup Photos & Video
Do you have digital photos you'd like to share? Either send us the URL if they're online already or contact [email protected] to discuss getting your photo masterpieces online.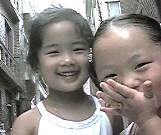 1997
---
Halloween Galleries



2014