Republished from



http://www.exploringkorea.com/immigration-offices-korea/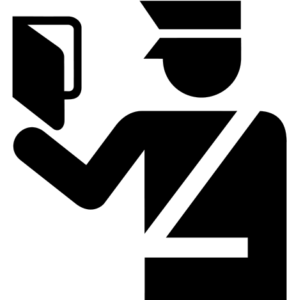 Every foreigner living in Korea will need to make at least one trip to an immigration office in Korea. This trip can be very stressful and time consuming. With the maps and information we provide it should make your trip a little bit easier.
If you wish to visit an immigration office in Korea for the first time to register and get your alien registration card or a visa, you must first find out which immigration office to visit. You can't go to just any immigration office. You must visit the immigration office that governs your jurisdiction. For example, if you live in Dongdaemun-gu you must visit the Sejongno immigration office at Anguk station and not the immigration office at Omokgyo Station.
How do I know which office is in my jurisdiction?
Well if you already have your alien registration card it will say it on the bottom right corner e.g Seoul Immigration Office. If you are not sure which immigration office to visit we will help you. Click on the immigration office below that is in your province. There could be a few in your province. When you click on the page you will see which jurisdiction that office covers. Check out the immigration offices in your province until you see your jurisdiction.
Below is list of the immigration offices in Korea. Each page provides a map, a picture, an address and a phone number of that immigration office. With this information you will never get lost again or spend ages trying to figure out how to get to the immigration offices in Korea.
Seoul:
Seoul Immigration Office Omokgyo
Seoul Immigration Office Anguk (Sejongno Branch)
Incheon:
Incheon Immigration Office
Gyeonggi-do:
Suwon Immigration Office
Yangju Immigration Office
Gangwon-do:
Chuncheon Immigration Office Gangwon
Chuncheon Immigration Office Donghae Branch
Chuncheon Immigration Office Sokcho Branch
Daejon:
Daejeon Immigration Office
Chungcheongnam-do:
Daejeon Immigration Office Daesan Branch
Chungcheongbuk-do:
Cheongju Immigration Office
Gyeongsangbuk-do:
Daegu Immigration Office Pohang Branch
Daegu Immigration Office
Daegu:
Daegu Immigration Office
Ulsan:
Busan Immigration Office Ulsan Branch Office
Jeollabuk-do:
Jeonju Immigration Office
Jeonju Immigration Office Gunsan
Busan:
Busan Immigration Office
Gwangju:
Gwangju Immigration Office
Gyeongsangnam-do:
Changwon Immigration Office
Changwon Immigration Office Geoje Branch
Changwon Immigration Office Sacheon Branch
Changwon Immigration Office Tongyeong Branch
Jeollanam-do:
Gwangju Immigration Office
Gwangju Immigration Office Mokpo Branch
Yeosu Immigration Office
Yeosu Immigration Office Gwangyang Branch
Jeju-do:
Jeju Immigration Office