Nothing's Really Real Podcast: (Ep 36) Gone Fishin'
Printer-friendly version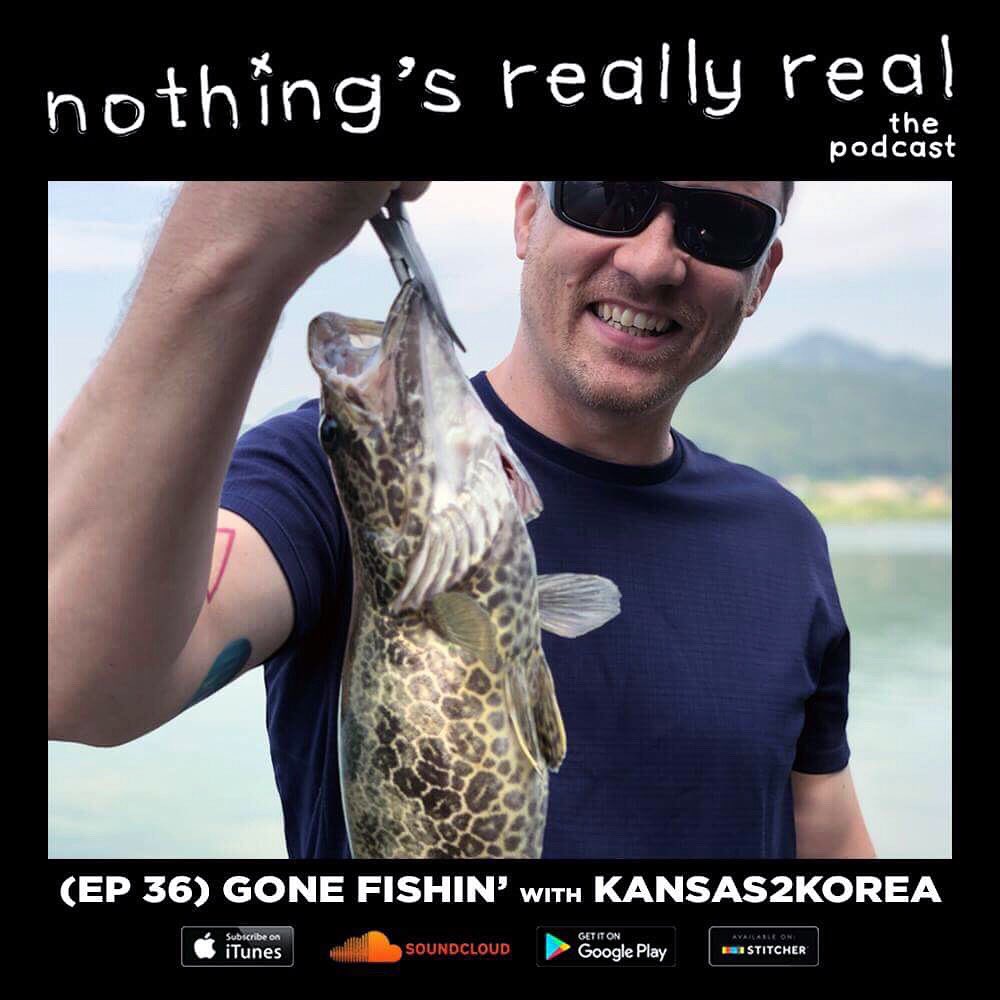 Nothing's Really Real is a podcast based out of Busan, South Korea, where we talk about art, music, comedy ... and anything else.
On this episode, we take a fishing trip and a podcast and we make them one. Michael Flynn, from Kansas2Korea, is a freshwater fishing guide here in Busan. He took me out on his boat, and put me on one of the most memorable fish I've ever caught.
After a great day fishing, Michael and I park the boat, and we talk about the day and our lives. It's interesting and hilarious. We talk about being arrested in Korea, found pornography, saving giant rats from drowning in cages, hunting frogs, and watching grandmothers pooping in the woods, among other more wholesome subjects. Enjoy the episode friends, and if you want to experience some great fishing, contact Michael at: facebook: Kansas2Korea instagram: Kansas2KoreaBassin
The podcast is available most anywhere you might listen to podcasts, including iTunes, SoundCloud, Google Play or Stitcher.
If you enjoy the show, please leave a review on iTunes, tell a friend about it, and remember I love ya.
---
---