Eating Balut
Printer-friendly version
Balut is a delicacy here in The Philippines. What is balut? It's an almost fully-formed duck fetus cooked in its own egg. Men eat it for "stamina."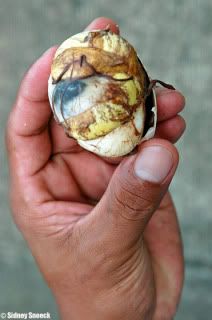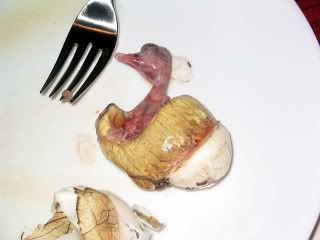 I ate balut the other night. The waitress at the streetside bar was kind enough to capure the ordeal on my digital camera.
Step 1: Crack the top of the egg open.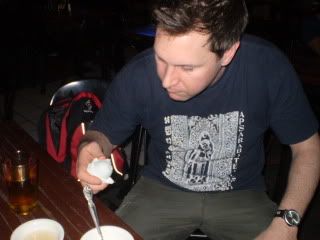 Step 2: Drink the "soup."
Step 3: Peel away the rest of the shell.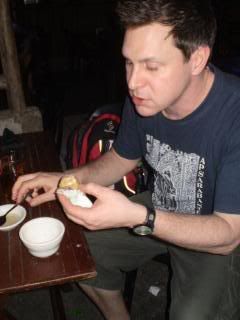 Step 4: Eat away the yokey bit that surrounds the fetus.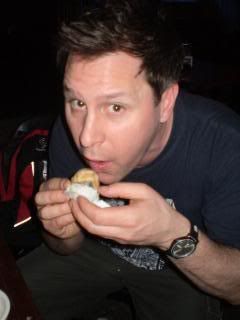 Step 5: Put the whole thing into your mouth and chew up the really crunchy feathered baby bird.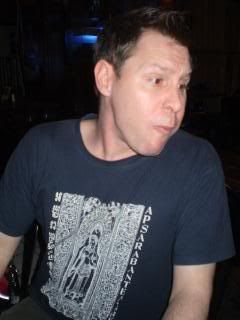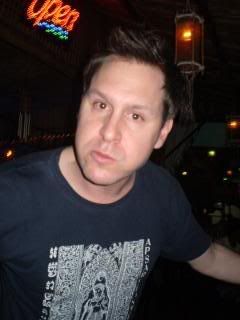 Step 6: Wash the eggy avian infant taste from your mouth with a healthy swig of cold San Miguel beer.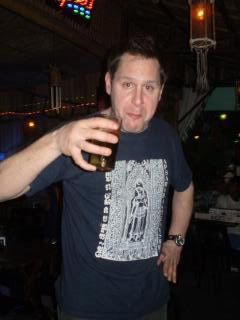 ---