Dear Korea #135: Leg Cramps are a Thing
Printer-friendly version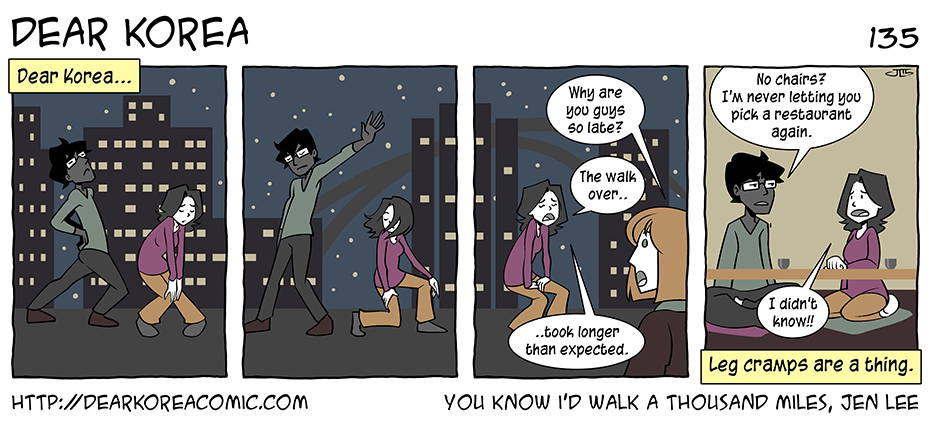 I recently read a news article saying how a person can gauge how healthy they are based on how easily they're able to stand up without using their hands. Based on this information, my guy and I are pretty screwed.
I actually don't mind restaurants where I have to sit on the floor too much, but a fair number of my friends (especially the taller ones) will actively avoid places that don't have tables and chairs, no matter how good the food may be. Even though I'm used to sitting on the floor, not using my legs for a few hours can lead to lots of wobbling, tripping, and even falling on my part. Then again, I'm just super clumsy..
---
Jen Lee's Dear Korea
Got any questions, comments, or maybe even some delicious cookies you want to send through the internet? Feel free to contact us at dearkoreacomic at gmail dot com.

You can also leave comments on the comic's Facebook Page!
---