Dear Korea #127 - Adorably Broke
Printer-friendly version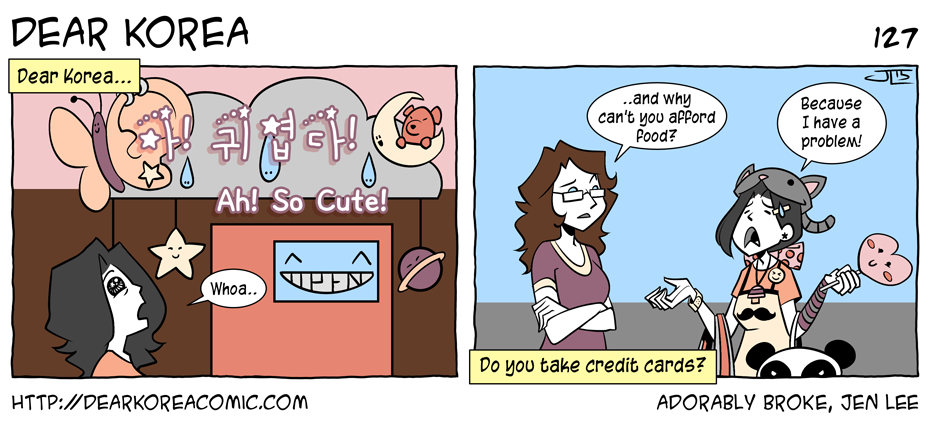 My weakness for cute stuff is so bad, it's embarrassing. Five years in Korea has left me with so much junk I'll never actually need or use. It's a sickness.
---
Jen Lee's Dear Korea
Got any questions, comments, or maybe even some delicious cookies you want to send through the internet? Feel free to contact us at dearkoreacomic at gmail dot com.

You can also leave comments on the comic's Facebook Page!
---