Dear Korea #124 - Dry Clean Only
Printer-friendly version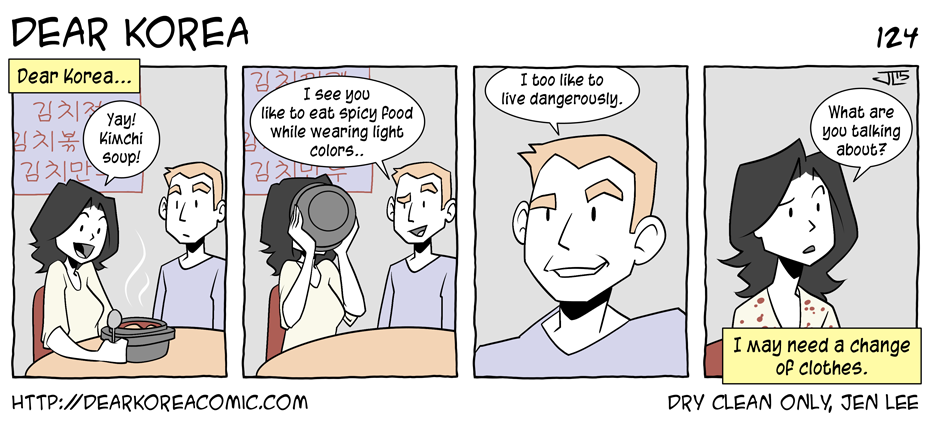 I've gotten to a point where if there's even a chance of me going out to eat, I make sure to wear dark clothes. I don't know how people manage to stay completely clean while wearing white shirts as they eat boiling hot soup and a whole lot of red stuff in general. I've also learned the hard way that kimchi stains are pretty darn stubborn. As a result, I don't own a single piece of white clothing.
---
Jen Lee's Dear Korea
Got any questions, comments, or maybe even some delicious cookies you want to send through the internet? Feel free to contact us at dearkoreacomic at gmail dot com.

You can also leave comments on the comic's Facebook Page!
---