Dear Korea #050
Printer-friendly version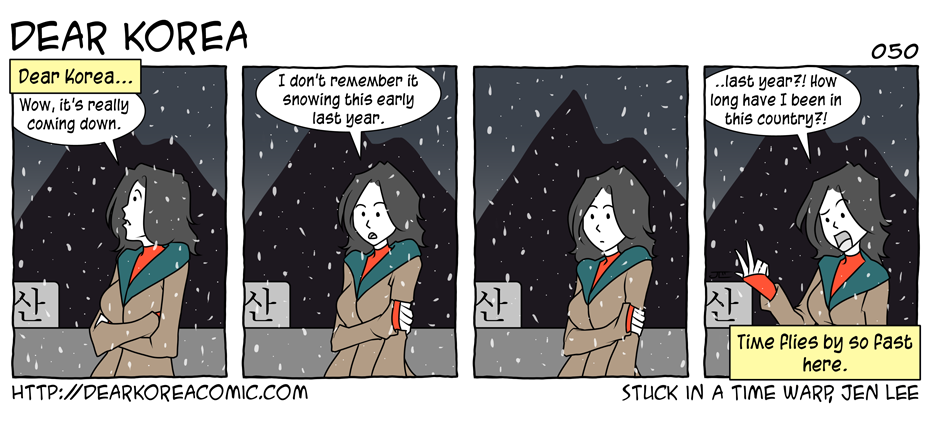 Wow, guess who finally hit 50 comics? It doesn't even feel like there's that many! Ahaha, apologies for the excitement. I think I'm the only one who's totally happy about this.
I often forget how long I've been living in Korea, and it really trips me out sometimes. I also forget that many of the friends I make here don't really stick around for long, so with each new batch of foreigners, I can't help but feel ancient. It makes me wonder how those who came here over five years ago feel. It's just a matter of time before I join their ranks, as I seriously don't have any immediate plans to go home (which means more comics!).
If I can manage to keep this up, I guess we'll be seeing the 100th strip at around this time next year. Until then, thank you to everyone who continues to read and support the comic! Really, your compliments and overall feedback mean the world to me!
Looking back, I think I could have made this particular strip a bit more climatic. Oh well, better luck next time.
---
Jen Lee's Dear Korea
Got any questions, comments, or maybe even some delicious cookies you want to send through the internet? Feel free to contact us at dearkoreacomic at gmail dot com.

You can also leave comments on the comic's Facebook Page!
---