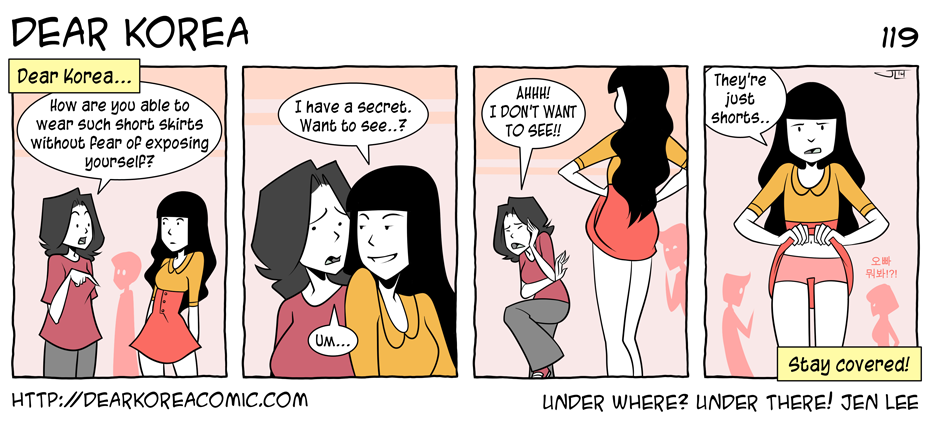 Erp, looks like I'm a day late. It's sad how long it usually takes me to recover from a particularly weird week. Here's hoping I can do better next week! I am the worst (or best?) procrastinator in the world.
Yes, this is another comic about miniskirts. Now that the weather's getting warmer, it's hard to walk a block without seeing them.
The conversation in the panel was one I actually had with a friend who enjoys wearing miniskirts. After talking to a number of other people, the general consensus seems to be that wearing short shorts automatically makes miniskirts safe, so to speak. I honestly can't say anything, as I don't own any skirts. I'm still trying to figure out dresses.
Dem legs..